Recently my uncle (fathers brother) suffered from a stroke.  My uncle was a healthy man, was never sick, never needed to go to the hospital, was fit and active.  He is a well respected carpenter, and even after retirement he did projects for the Church or community, always wanting to be on the move.  Visiting him at the hospital was so hard, seeing this man reduced to lying on a bed with half his body paralysed.  Comforting my cousins while trying to not make anyone cry was like balancing on an emotional tight rope.  My cousin told me of how she burst into tears as she cleaned out her fathers pick up truck with his tools all over the place.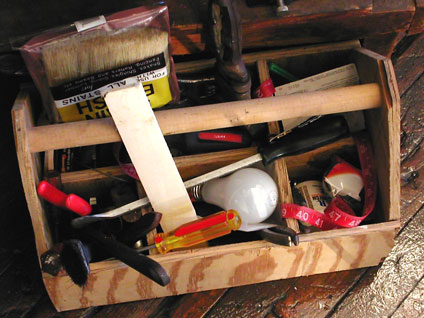 You grow up thinking your parents will always be there, your father is superman.  Making any sudden attack on their health harder to take.  Talking to my cousins, there was certainly a realisation of human fragility in the air.  Everyone knows there is life and death, but does anyone really plan for it?  Is anyone really willing to face the inevitable?
I received a call from my mother yesterday.  My great grandmother at the age of 96 was taken to hospital again, complaining of pain.  But this time doctors have said she has taken a turn for the worse.  My great grandmother is the matriarch of our family.  Until recent years she remembered everyones names, right down to her great great grandchildren.  She outlived her husband, and also two of her children.  She also survived the last influenza epidemic, the 1918 Spanish flu, where most of her family were wiped out (22% of the Samoan population died).
Both my uncle and great grandmother have lived such full lives thus far, which on one hand makes one feel their lives were not wasted, but on the otherhand they have played such a large part of your life that losing them (or seeing them reduced to immobility) will leave a big hole.
Sometimes it's so hard to face the facts of life because we don't want to admit that one day our security blankets will have to be taken away from us.  But sometimes its not the fact there will be a loss of blankets in our lives, but the fear of having to become a blanket for others.
There is a realisation that we too must step up to the mark, fill the gap, and make sure we live as full a life as those before us.  Are we willing to become the blanket for others?  Are we willing to do great things such as serve our family and community?  Are we ready to be battlers and lead our families?
For while we are fragile, we are also human.  Don't live a life scared of the inevitable impending fragility.  But live life with all the experiences and emotions that comes with being human.
Live life, laugh with others, love those around you.